Brand new fitness and exercise 10kg, 7.5kg, 5kg & 4kg dumbbell. Equal weight on both side. Keeping you strong and fit all day long.
Robber dumbbell for your arms exercise to keep you fit, this dumbbells comes in 4lb equivalent to 2kg on boths arms. It helps to strengthen the muscle to make them firm.
It includes 1 kg, 2 kg and 3 kg pairs of dumbbells in three colours. Dumbbells have been professionally designed to provide a comfortable grip, which makes dumbbell exercises easier and safer to perform.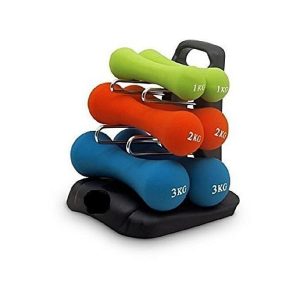 Sale