Magnetic Up-Right Ergometer Bike
Magnetic Upright exercise stationary bike with heavy duty fly wheels indoor experience like outdoor with 8gear resistance
SMART Choice, Bodyfit Future Treadmill has  Grass Running Belt?Motor:Duty 1.5 HP DC.  Belt/ board thickness:1.5/14mm; walking area:1035×350mm, no incline, silver+grey color;  With BLUE BACK  LCD ?hand pulse; With CE and Rohs Certified;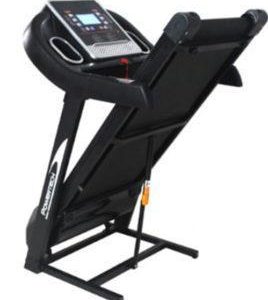 Hot
Sale
Stable & Portable: Coated tension wires connect German beech hardwood legs for great stability. Carry case features adjustable shoulder strap to transport your table with ease.
Time: 00: 00 — 99:59 Min
Distanace:0.00-99.99km
Program: P1-P8
Speed: 0.8-14KM/H
Pulse: 40-199times/minute
Calories: 0-100%
[9/8, 13:46] Bodyfit: Motor:Duty 2.5HP DC; walking area:1230*420mm, auto incline, Pakage: 170X76X32cm, silver+black color;With Double layer Running Board(Xtra Cushion) , With MP3,speakers and BLUE BACK LCD ,hand pulse. MAX weight: 120kg; multifunction;Print SPORTS ON UPRIGHT BAR
This Orbit bike is designed with seat to create room for those that wish to be in a relaxed state of mind while doing workout. The two handle support system enables you to have a well balance and control over you body while you do you workout.