Combining both an exercise bike and an elliptical cross trainer, you get the benefit of 2 in the space and cost of 1!
Strides forward and reverse
Lightweight & compact for easy storage
The Bodyfit Runner Treadmill with provides users with a complete exercise workout. This treadmill is durable, reliable, and loaded with valuable features, helping you walk, jog, or run with confidence in the comfort of your own home. The treadmill's pleasing design includes safe and convenient handlebar controls, which let you control your speed.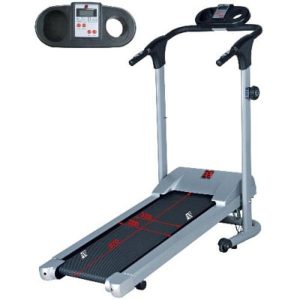 Hot
Sale